NBA Trade Deadline Shake-Up: Who Will Come Out on Top?
NBA trade deadline has officially ended, and the NBA 2K23 make team is buzzing with some major shake-ups to the rosters of some of the top teams. From the Philadelphia 76ers to the Los Angeles Lakers, teams have been making big moves to improve their rosters and give them a fighting chance to win a championship. Let's look at all the changes each team has made and how their rosters have been affected.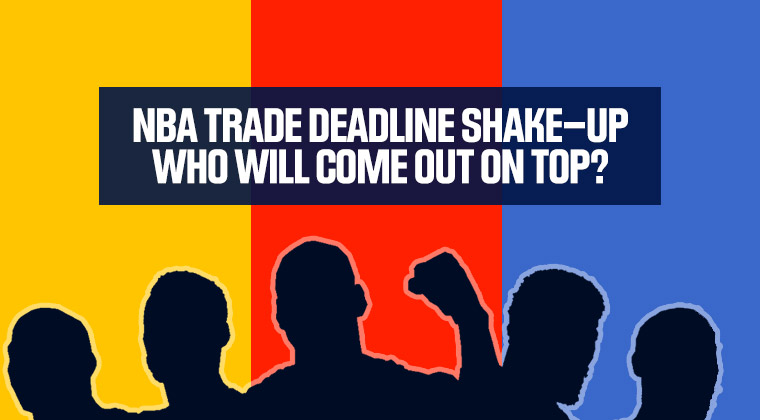 NBA Trade Deadline: A Shifting Landscape of Teams and Talent
Dallas Mavericks acquiring Kyrie Irving and Marquis Moore, to the Phoenix Suns getting Kevin Durant and Devin Booker, it's clear that the landscape of the NBA has been drastically altered.
Philadelphia 76ers added Jalen McDaniels as their 10th-best player on their roster.
Milwaukee Bucks added Jay Crowder from the Nuggets, and he's expected to have a solid season and provide the Bucks with extra depth.
Chicago Bulls didn't make any changes during the trade deadline, and the Cleveland Cavaliers stayed put.
Boston Celtics added Mike Muscala as a 75-overall center to provide them with a backup center behind Robert Williams. This could be a great addition, as Muscala is a veteran who has played on many teams and is a consistent player.
Los Angeles Clippers made a huge move by trading for Mason Plumlee, who is an 81-overall center who was having an incredible year with the Hornets. They also added Bones Highland, a point guard who is getting better every year and is talking about becoming the Clippers' starting point guard.
Memphis Grizzlies didn't get much better during the trade deadline, but they did add Luke Kornet, a three-point shooter who could provide a spark off the bench.
Atlanta Hawks also stayed put but added Sadiq Bay, who had a pretty controversial season this year.
Miami Heat also stayed quiet and made no changes to their roster.
Charlotte Hornets lost Mason Plumlee but added Reggie Jackson. Jackson will likely be traded, as the Hornets are tanking, but he could provide a spark off the bench.
Utah Jazz also retooled their roster by adding Russell Westbrook and losing Malik Beasley, but they still have Walker Kessler, who is an 80-overall player.
Sacramento Kings didn't make any changes.
New York Knicks added Josh Hart, a nine-point-per-game scorer who is an efficient defender.
Los Angeles Lakers made major moves to their roster by adding D'Angelo Russell, Jared Vanderbilt, Roy Hachimura, Mo Bamba, and Malik Beasley. The starting lineup is expected to be Russell, Vanderbilt, Rui Hachimura, LeBron James, and Anthony Davis, and they have some great depth on their bench as well.
Golden State Warriors were surprisingly quiet during the trade deadline, but they already have a championship-level roster, so they are not worrying too much.
Brooklyn Nets acquired Nicholas Claxton, Bridges and Spencer Dinwiddie, all of whom are defensive players of the year candidates.
Detroit Pistons acquired James Wiseman, who needs more playing time to develop.
New Orleans Pelicans traded for Josh Richardson from the Spurs, who is a good defender and shooter.
Indiana Pacers acquired Myles Turner and Jordan Nwora to get some much-needed minutes.
Toronto Raptors acquired Yakuba Caputo from the Spurs to give them a great interior defender.
Minnesota Timberwolves made a surprising move in trading for Mike Conley, which may have been to replace D'Angelo Russell, who was having a good year.
Portland Trail Blazers acquired Cam Reddish and Matisse Thybulle, who both can be great defenders.
Conclusion:
The NBA trade deadline has been a wild ride, and teams have had some major shake-ups to their rosters. It will be interesting to see how these changes affect each team's performance in the playoffs and who will emerge as the champion.