Do Quick Drops Offs All the Time with These Tips in NBA 2K23
Quick drops are one of the most unblockable dunks in NBA 2K23, and they can be done quickly and with great success. They are a great way to score quick points and can be used in many situations. Here's a guide on how to do quick delivery effectively.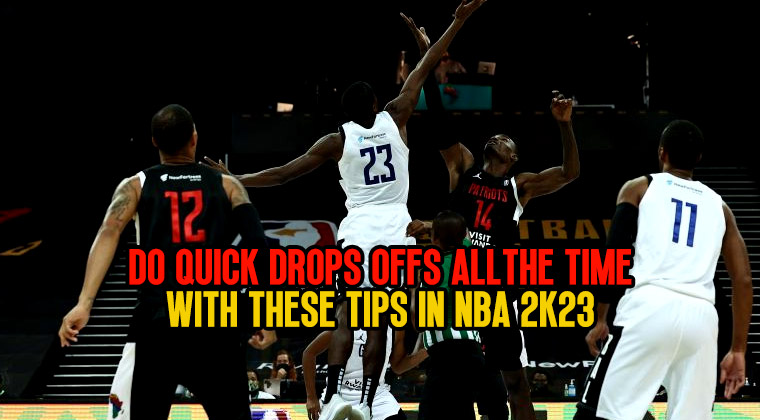 Controls
The controls for quick drops are simple: hold the right stick up and the left stick towards the basket while pressing the turbo button. This will ensure that the 2K23 dunk is quick and successful.
Badges
Several badges will help you with quick drops. The first one is the Limitless Takeoff badge, essential for quick drops as it increases the success rate. The second badge is the Posterizer badge, which will help you to dunk even if you are close to the defender. The third badge is Slithery Finisher, which will give you a better gather and a higher success rate.
Positioning
Positioning is key for quick drops. The takeoff point should be far from the basket, as being too close may result in a layup or a miss.
Additional Tips
There are a few additional tips that may help you with quick drops. The first is to practice as much as possible. The more practice, the better you will become. The second tip is to use the turbo button sparingly. The turbo button should be used to get the dunk off quickly, not to dunk from an impossible angle.
Conclusion:
These are the main tips for doing Quick Drop Offs. If you follow these tips, you can do them efficiently and score quick points.