3 Moves to Help You Score Out of the Corner in NBA 2K23
Are you looking to increase your points per game and never be a cone on NBA 2K23? The "cone" is a term for players who don't contribute to the game and stand in the corner or on the hatch. If you want to impact the court, check out these three moves that will help you score out the corner!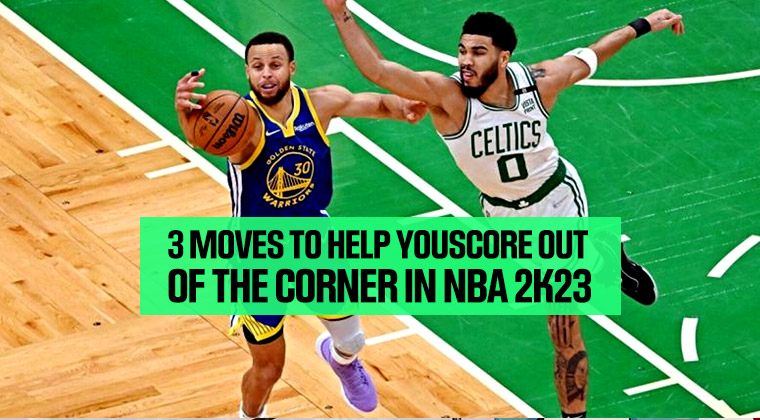 1. Triple Threat Spin Out
This move is effective against any defensive player, as there is no animation on defense to jam it up. To make this move, start in a triple threat position and rotate the right stick from the off-ball hand to the on-ball hand. This will give you a fast triple-threat spinout. From there, you can branch off into various moves, including slashing, dunking, walking it back for a three-pointer, or fading into a mid-range shot.
2. Call Your Back Door Cuts
When your point guard is blitzed, pinned, and bumped, it's up to you to call your back door cuts. If you're in a perfect position, this will lead to an easy dunk or alley-oop. Call for a back door cut to set this up after your point guard has had a few buckets. This will cause the defense to shift their focus away from you and open the paint.
3. Cut and Dead Spec
After cutting the back door several times, it's time to set up the cut and dead spec. Your point guard must pass the ball at the perfect time for this move to work. Once you cut the back door, run back to the three-point line for an open shot. Remember that this is a moving shot so that the release will be earlier, and the green window will be smaller.
Conclusion:
By mastering these three moves, you should no longer be a cone on NBA 2K23. Not only will you be able to score more, but your point guard and the shooting guard will have more space to work and be able to get you the ball in better positions. So don't be a cone anymore, and use these three moves to score out of the corner and take your game to the next level.