Unlock the Rewards of NBA 2K23's MyTEAM | Season 5
NBA 2K23's MyTeam mode is back for its season 5, and the rewards have been updated. Fans of the game can now look forward to a range of rewards, including Diamond Prize Bowls, Galaxy Opal players, and Hall of Fame Badges. Players can also look forward to new rewards from the Token Market, Exchange, and Agendas.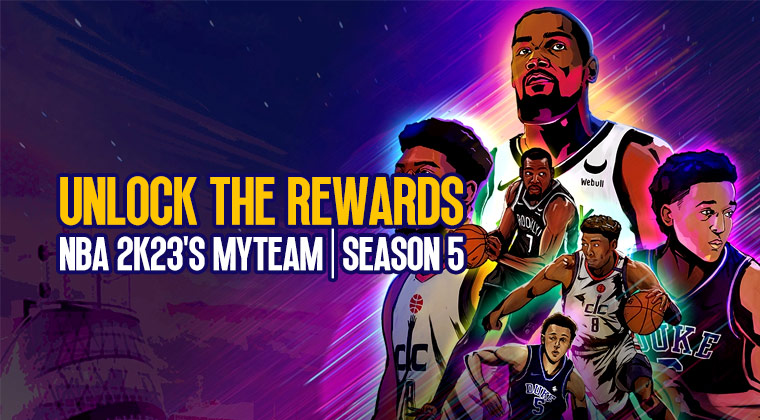 Earn Epic Rewards | Season 5
In the Collector Level, players can earn rewards such as Opal Don Nelson Pace and Space, Monty Williams, and Hall of Fame Badges. For Domination Mode, players like Anthony Edwards and Tokens can earn rewards. Clutch Time Offline rewards include Galaxy Opal Jamal Crawford, while Triple Threat Offline rewards include Billy Knight. Co-Op rewards include Lamar Odom, Mike Bynum, and Alex English. Finally, the Ultimate Reward for Clutch Time Online is Nate Thurmond.
The Token Market Updated | Season 5
The Token Market has also been updated, with players now needing two Galaxy Opus and one Dark Matter for Hall of Fame Badges. It is also important to note that the rewards in Triple Threat Online and Co-Op have been adjusted so that Mike Bynum may be available in all the online modes.
Conclusion
Overall, NBA 2K23's MyTeam mode is back with some exciting rewards and updates. Players can look forward to grinding their way to rewards such as Galaxy Opals, Hall of Fame Badges, and even Nate Thurmond. With all the new additions, this season promises to be the best yet.