NBA 2K23 Season 5: How to prepare for the new season?
Are you ready to get ready for the next season of NBA 2K23 MyTeam? Season 4 has entered the last week, and Season 5 is about to start! It's time to start preparing now so that you can have the best chance of success when the new season begins. To help you get a leg up, here are some tips to help you get ahead.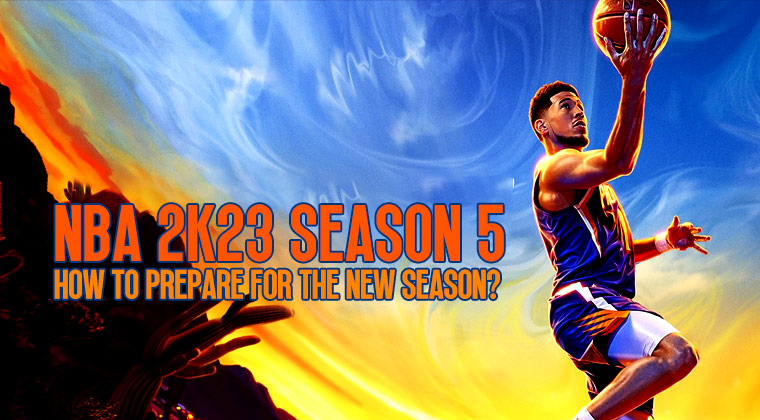 How to Make the Most of the All-Star Showcase?
First, look at the challenges and rewards that will be resetting. Make sure you get any awards or tokens that you need before they reset. Also, be sure to check out the All-Star Showcase event. There are some great rewards to be had here, such as a free Galaxy Opal card, plus other rewards like All-Star jerseys and Hall of Fame badges.
Grind for XP and Get a Free Zach Levine Card with RoseNBA on Twitter
Next, if you need to grind for XP, hit RoseNBA on Twitter. He's reliable and legit and can help you get your XP. Also, if you're close to getting a Zach Levine card, now's the time. He's a great free card and could help you in the long run.
Wait for the Right Time to Spend Your Tokens
When it comes to the token market, save your tokens for now. Nothing expires shortly, so you can use them when something better comes out. However, focus on the Stellar packs if you want to spend them. These have the best odds of getting something good.
Sell Unused Items and Utilize the Search Feature
Finally, clean up your collection. Look at your cards, players, coaches, playbooks, badges, and more. Sell anything you're not using, and use the search feature at the top of your collection. This will make it easier to find the items you need to sell.
Conclusion:
By following these tips, you can get ahead of the competition and make sure you're ready for the new season of NBA 2K23 MyTeam. Get grinding now, and you'll be prepared to take on all challengers quickly!