NBA 2K23 Limitless Takeoff: How to Activate it?
If you're a veteran of NBA 2K, you may have noticed a change in the control over finishing in recent years. In NBA 2K23, you have more control over your finishing than in the past couple of years, but it can be challenging to know how to activate your limitless takeoff every time you dunk or take a drive to the paint.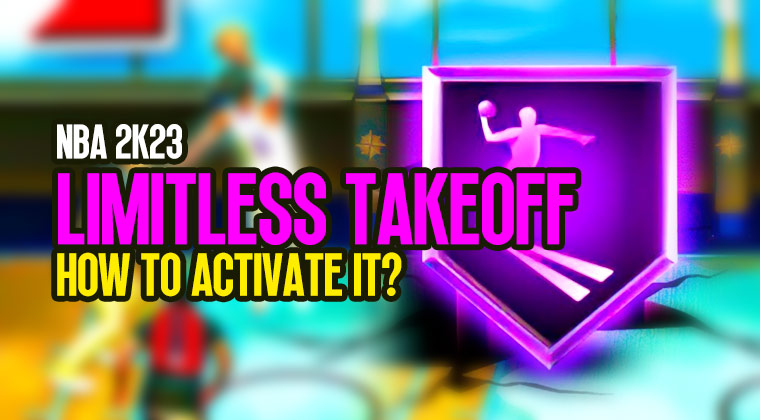 ↖ Mastering Speed Boost and Drive Animations in NBA 2K23
To activate your limitless takeoff in NBA 2K23, you need to get into position first. This game is all about who can get to the rack first and activate the correct animations at the right time during the drive. Two animations that you can use to convert two points are the quick speed boost animation and the drive to the paint animation.
↖ How to Activate Limitless Takeoff Animations for Spectacular Dunks?
The goal here is to activate your dunk animation as you approach the foul line. You can do this by using certain player dunk packages that have limitless takeoff animations incorporated into them. Some of these packages include the LeBron James dunk package, the Michael Jordan dunk package, and the Scottie Pippen dunk package.
Activating these animations will have you soaring through the air, taking off from way further back and getting you to the rack before your defender can even make a contest.
↖ Tips to Maintain Stamina and Improve Finishing Control for Winning the Game
When trying to activate these animations, keep an eye on your stamina. Low stamina can cause your dunk animation to turn into a layup animation. Using your right stick to take off instead of the button can also give you more control over your finishing, which is crucial if you want to win the game.
Conclusion:
In summary, to activate limitless takeoff in NBA 2K23, get into position, use the right animations, and keep an eye on your stamina. With these tips, you'll be soaring through the air and dominating the game in no time.